Sean McCann has called Kalamazoo County home for 31 years. Sean was drawn to public service as a student at Western Michigan University and spent his first years out of college working to build his community from the ground up as executive director of the Vine Neighborhood Association  .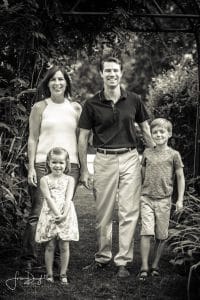 In 2010, McCann was elected to serve the City of Kalamazoo, Kalamazoo Township, City of Parchment and Cooper Township as the 60th District State Representative. During this time, he was a member of the Appropriations Committee. McCann proudly voted to expand health insurance to over 600,000 Michiganians and raise Michigan's minimum wage. He also voted against stripping collective bargaining rights from working families and fought for high quality public education from early childhood and K-12 to higher education and trade schools. Additionally, McCann proposed legislation to end the practice of "gerrymandering" by establishing an independent citizen redistricting committee.
Since taking office as Senator for the 20th District in January 2019, McCann has introduced legislation that would safeguard our water, reform our elections, and protect workers' wages and health. He serves on the Senate Committee on Appropriations, Senate Committee on Energy & Technology, and Senate Committee on Natural Resources.
Sean lives in Kalamazoo with his wife, Priscilla, and their two children, Alex and Lauren.